The Quality Of Your Life Depends On Them!
– By Dr Nav Ropra.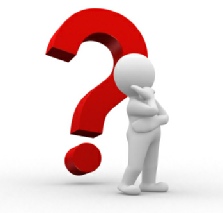 The Quality of the Questions you ask, determines your quality of life;
Could the treatment have been done better?
Did I hurt the patient?
How do I tell my staff member off?
Why do I keep on attracting patients who do not want to take up treatment?
Why can't I remain focused?
These are some of the questions that dentists ask themselves which if continually left unresolved, cause them to shrink in practice and not shine in practice. It's no wonder that people turn towards a shrink when they cannot cope, whereas they really need to shine by resolving and equilibrating their lopsided perceptions.  For example, having a boss or principal dentist that you just can't get on with as an associate (or vice versa) can lead to unnecessary feelings of stress.
Not being able to see the other person's viewpoint is considered as a weakness in business and can lead to many sleepless nights for both parties contemplating how to communicate with the other or how to end the working relationship.
The pent up frustrations of ingratitude in a practice can be seen and felt by patients and can become a distraction from the primary purpose of the dental practice and that of grateful service to patients.
'Not being able to see the other person's viewpoint is considered as a weakness in business…'
Unnecessary legal battles can be prevented by just seeing the other person's point of view, acknowledging that they just want to be loved and appreciated for who they are and communicating that to them.
By having clear, open, honest communication in any form of relationship, and not trying to change the other to be more like we are, or trying to prove ourselves right, there is a greater chance of that relationship lasting longer.
Additional to running a dental practice, if a complaint from a patient is received, then this can lead to additional stresses and strains on the dentist and staff. If this is not managed properly, weeks and months of unnecessary frustration can wear the team down and sometimes the initial financial costs of what is in dispute may be insignificant when compared to the time, effort, energy and sleepless nights lost when unable to let go of a self righteous position.
By asking the right quality questions, Dr Ropra helps clients turn what they one perceived as a stress into a success and helps balance their perceptions and to remind professionals to be grateful for their patients and staff.