"Nav inspired me to look at the whole aspect of dentistry and not just the clinical treatment.
I believe this is key in providing treatment which is sucessful and provides you with a much greater sence of purpose.
This in turn will develop confidence and will be expressed to your patients and helps in developing trust."
Dr Amit Duggal
Specialist Prosthodontist (BDS MFDS RSCEd MClinDent Pros MRD RCSEd)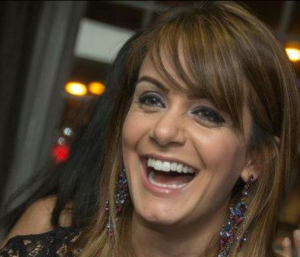 "Working with Dr Ropra has completely changed the way I practice dentistry.  
Dr Ropra has helped me deliver an inspired level of communication, and now, I treat the patient as a whole."
Dr Vaishaili Verma
General Dentist (BDS)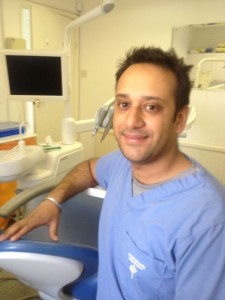 "Nav has helped me to develop and has proved invaluable in managing the non-clinical aspects of dentistry.
He has helped in fostering good working relationships with staff and colleagues, as well as my personal life."
Dr Vineet Kapoor
Implantologist (BDS BA)
'Nav is an outside the box thinker whose content is delivered with style and passion – truly inspirational'  'An excellent thought provoking presentation from one of the best speakers in the field'
Dr Payman Langroudi BDS (Director Enlighten Smiles)
 Y Wood
'I love all dental courses and attend many, but never have I attended one quiet like this!  Nav is a real expert in human behaviour and he is also a practicing dentist.  He is able to apply everyday challenges and problems we encounter in the practice and show us how to deal with these in a purposeful way.  This enables you to appreciate every single day…the good and not so good!'
Dr Patel
'Not just another dental seminar!  The experience is truly eye-opening and Nav effectively teaches useful principles that can be put into practice straight away.  Great group, good fun.  Don't know where the time went!'
Dr Akram
'Nav speaks from a position of authority on philosophy, metaphysics and business.  Providing a useful perspective for the challenges we face in our relationships and life.'
Dr Kaplaini
'Very unique insightful ideas and mastering one's life and taking that out into practice.  I realised the challenges in practice are a feedback mechanism to change something in myself.'
Dr Jeer
'Nav delivers another inspirational event giving you the power to embrace balance through the highs and lows in all aspects of life.
J Evans
'It has been like no other.  I can now see life and events in such a different way.  Can't wait to put into practice. Thank you.' 
Dr Hundle
'A great weekend with Nav, the team and fellow colleagues.  A very intimate seminar where everyone shared the challenges in their life, some within and some external.  The realisation of how to look within and to be true to oneself.  Honour oneself and to be grateful.'
Dr Patel
'The experience has helped me balance my life into a quantum of realisation theta there is always more that you can learn from a bad/good experiences.' 
Dr Patel
'Useful reflections and appreciation of other's experiences.'
Dr  Allen
'Eye opener to managing my emotions and to prioritise things.  Delivery of practical information and useful examples.'
Dr Chana
'Made me reflect my practice and the need to change how I occupy my time and space.'
Dr Rocha
'Getting clearer with my values and consequently what I need to change to get my life in alignment with it.  The importance of honouring whoa I am always!  Inspirational!!!'
Dr Hutchinson 
'Nav is a very enthusiastic and passionate speaker. He has obviously done a lot of research, and is extremely knowledgeable. Everyone I spoke to after the day said how much they had enjoyed it, and were looking forward to more sessions.'
 M Prebble
'Nav is an inspirational and knowledgable speaker with enthusiasm and love!'
Dr Biffen
'Look for what exactly I want, how am I going to get it, applying what we learnt today.'
Dr Moxom
'Provides food for thought, especially as I am about to begin work in a re-furbished surgery.'
Dr Goulbourn
'Excellent speaker'
Dr Andrews
'Very interesting, clearly presented, thought provoking.'
Dr Jagani
'Good informal introduction on how to change life for the better.'
Dr Walles
'I have realised that one needs to know how to deal with negative things.'
Dr Riaz
'A unique perspective to looking at how we interact with the world around us and in particular our team and patients.'
Dr Kumar
'Another inspiring evening with Nav.  His wise words really made me think where I am in my life and how I can improve myself.'
Dr Midwood
'Clearly presented, logical thought processes and fresh ideas – thank you.'
J Seeger
'Very enjoyable speaker, easy to listen to with relevant stories.'
Dr Shukla
'This was a unique and inspiring lecture.  It was concrete and actionable with his unique and relevant ideas.  It helped me organise and focus our actions to achieve our vision.'
Dr  Jain
'Felt truly invigorated. Great speaker and great event.'
Dr Hans
'Interesting afternoon to think about things I wouldn't normally associate with work.'
Dr Chana
'Nav never fails to inspire me.'
Dr Ourang
'Learnt a lot and going to put it into practice.'
Dr Patel
'Motivational speech encompassing life values as well as business aspects.  Kept audience engaged throughout and focusses on the holistic approach as well as business.'
Dr Waghela
'Nav is a very knowledgable speaker.  His approach to practice growth is unique as he is a dentist who also understands psychology of a business, a team and of the individual.  Well worth the long drive.'
Dr Doshi
'Motivational'
Dr Lloyd
'Encouraging me to think in a more structured and constructive manner.  Helped me in my work pathway.' 
Dr Pattni 
'Motivational and directional towards tailoring dentistry around my morals and values.  All to provide a fulfilling lifestyle.' 
Dr Attariani
'Very motivational.  Learned how to think and how to plan finances.  An eye-opening seminar!'  
Dr Daya
'A good philosophical approach to achieving a goal and being successful.' 
Dr Mehta
'Brilliantly done!  Never knew there was so much other than dental skills to a dental business.  You have opened my eyes to a whole new world.'
Dr Hassirian
'Very useful information.  Very inspirational.'
Dr Raja
'Great event and thoroughly recommended.  Helped me have a clearer direction.  Re-affirmed my though process.'
Dr Gill
'I found it very engaging and useful.  I now know how important to learn about psychology and how it affects the performance of your business.  it is not just about clinical ability but understanding your purpose in life.'
J Evans
'Very beneficial to anyone in business.'
Dr Martinez
'It was very helpful and motivating.'
L Bailey
'Nav is great at allowing yourself to realise your potential and self worth.  He is not a solution but nearly the key to opening the door to your own self reflection.'
Dr Bose
'A taster to how one can organise and create a successful practice.'
Dr Attariani
'Inspiring lecture'
Dr Biffen
'Helped me to think about what I want (my goals).  Once I know that, start to achieve my goals in practice and in personal life.'
Dr Bradley
'Excellent motivational event whilst relating to dentistry.  Affects all aspects of your life & energises self-improvement.'
Dr Jutla
'A very inspiring event – a breath of fresh air away from clinical courses!!!  Nav is engaging, funny, informative and makes you look at dentistry from a new angle.'
Dr Soin
'Great motivational speaker.  What an insight into goals and purpose of practice.  Thanks a lot.  Highly recommended.'
Dr Audit
'Addressed an area which is not covered in-depth by other courses.'
Dr Patel
'A very inspirational seminar from Nav.  An eye-opener on how we as Dentists concentrate on clinical mind-set and leave the psychological aspect forgotten.  This was a teaching on improving psychological mind-set for everyday lifestyle occurrences.  Brilliant!'
Dr Patel 
'Great evening.  Inspirational and evidence based.'
Dr Popat
'Really good speaker who spoke sense and it's great listening to someone who has walked the talk.'
Dr Mittal
'Nav is a very passionate speaker who inspires people.  There are lots of courses on clinical dentistry, but few on why we do things and what we want to achieve.'
Dr Chauhan
'Thoroughly enjoyed the experience – feel inspired to do the best I can.'
Dr Lallu
'The seminar was a great way to take a stock take on our values and setting goals.'
Dr Patel
'Appreciation of self-worth, net worth.  Effective time management leads to successful practice.'
Dr Thandi
'Inspiring, thought provoking and attitude changing towards mindset of goals and priorities.'
Y Wood
'Clinical courses are important, but this is a must.'
N Mehta
'Great day – enjoyed meeting likeminded individuals wanting to make a difference – the information was a reminder of how one should question what they want from life….. Thanks Nav'
Dr Patel
'Attending Dr Nav Ropra's event on how to create a million dollar practice has been really inspiring. I have to say Nav is a great genuine speaker, the event has been by far priceless from his vast array of knowledge and experience to his great sense of belief in individuals. I have taken away useful lesions, tips and ideas that I can incorporate in my own day to day life. Thank you Nav.'
C Southey
'An excellent session that focuses you on your big goals and how you can reach them by helping others achieve their own goals.'
Dr Gill
'To have a profitable dental practice you need to be good at business and marketing etc. , but you also need to be confident in your ability to handle your mind. Nav teaches you this.Everything I was expecting, and more. Highly recommended if you want to give yourself the edge.'
Dr Attariani
'A seminar not to miss out.'
Dr Narwal
'Great event! Nav really engages the audience and gives you a unique perspective in life when tackling issues in a dental practice. Would highly recommend these events.'
Z Vickers
'I thoroughly enjoyed this event.  I learnt the difference between motivation and inspiration and what actually worked into achieving my overall goal.  I have come away inspired and ready to try what is most important to me and see my outcome fulfilled.'  
J Lush
'I really enjoyed this event.  I found it very beneficial to not only my professional but also my private mental and well being.  I would recommend this motivational seminar to friends and colleagues.'
Dr Alkutubi
'Highly interesting speaker'
Dr Alshafi
'Great perspective on life'
Dr Brown
'Useful insight into how to ensure you are inspired and to achieve your goals and do the things you enjoy at work.'
Dr Jeer
'This event makes you want to take a step back and evaluate your purpose in life and in practice!  Delivered by an inspirational speaker.'
Dr Hughes
'What a great evening.  It reminded me how mush we should be 'caring' when we spend so much time just treating – our patients, our staff, our colleagues.' 
Dr Omo
'It was 2 hours well spent.  I gained some very cogent points about life.'
Dr Patel
'I thoroughly enjoyed your talk.  You are a real inspiration and I look forward to hearing and learning a lot more from you in the future!  Keep up the great work!'  
Dr Pavlova
'Nav has always been very inspirational for me.  He makes me look inside and pushing me to step up to the next level.  Thanks'
Dr Hundle
'An excellent, thought provoking evening that helped me put facts, emotions and my priorities into perspective.  A great insight that helps bring clarity into your personal and professional lives.'
Dr Gill
'Very informative.  Tools and tips for delegation and practice management.' 
Dr Siddique
'Nav has an amazing way of capturing his audience without the aid of a formal presentation. Nav has charisma, sound subject knowledge and has the ability to want you to make those changes in your life.'