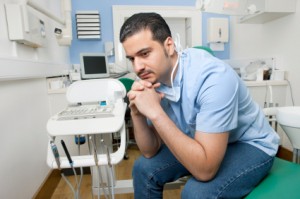 If you are going through difficulties in the area of relationships, finance or stressed out with practice life as a health care professional, remember, it doesn't have to be that way.
Contact us so that we can discuss them in confidence with you and book an initial appointment to see Dr Ropra.
We have a wealth of experience in human behaviour as it relates to the dental profession and we are confident that whatever human behavioural issues you have as a dentist, we are at the forefront of dealing with them.
You are responsible for creating the life you are living and if you need to change your goals to align with your values, or your values to align with your goals, we have the tools to help you.
Dr Ropra and his team are dedicated to reminding you that you are loveable just the way you are and to be grateful for being a dentist and for the profession.

This service is designed by dentists dedicated to dentists.
We understand what you are going through!
Contact: